Reach people where they are…
on their mobile phones
Mobile Apps for business are a proven mobile marketing winner.
Get On Board
Whoa
of adults have their mobile phone within arms reach 24/7.
-Morgan Stanley
Almost
of mobile phone owners time is spent on their installed apps.
-Nielsen
Research has shown an
increase in sales for companies that adopt a mobile centric approach.
-Internet Retailer
umm...
of small businesses either have an app or plan to get one in the future.
-clutch.co
Get Your APP Built for Only $99 Month.
We take care of all the coding
Select your app's features, give us design direction and we take care of the rest. You can also manage your app with our easy to use cms system.
Revenue generating features
Our apps boast all the features businesses need to get ahead of competition, save time, engage with customers, and make more money.
Supporting your app from day one
We are here to help. All of our Mobile app customers get ongoing dedicated support to ensure the most success of your business app.
Enjoy the simplicity of your very own app manager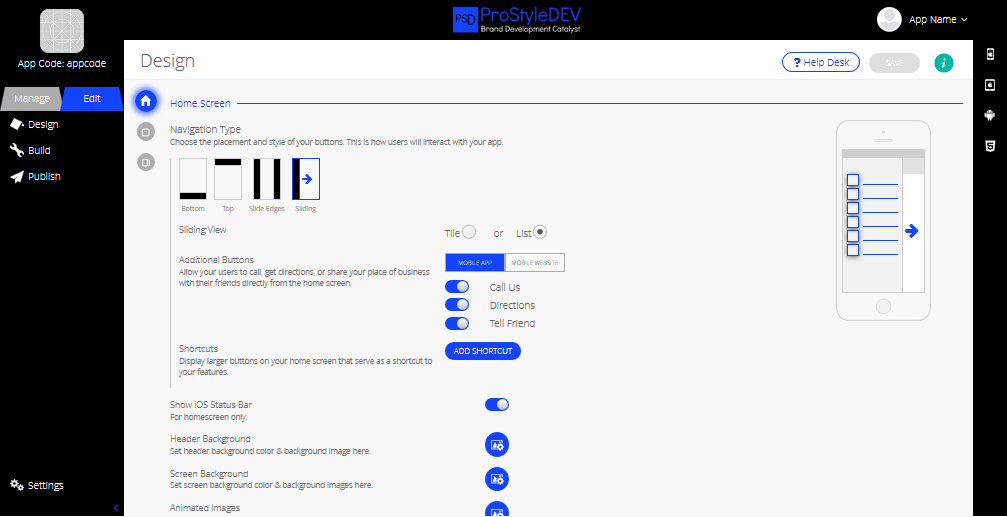 Make edits, changes and add new content as needed.
Our team is dedicated to helping you every step of the way. Our mobile app management system is fool proof and simple to use once your app is created and launched into the app-stores
LETS TALK ABOUT YOUR NEW APP IDEAS